What is KYC verification and why is it necessary?
For Kinesis users, KYC ensures that each account holder is reviewed quickly and accurately while maintaining a complete and secure database for the user's safety and benefits.
KYC is often required by law for institutions providing financial services to allow for conducting the Anti Money Laundering (AML) and Counter-Terrorist Financing (CTF) Policy. The process helps prevent identity theft, money laundering, financial fraud, terrorism financing, and any potentially illegal activities.
Until the Know Your Customer (KYC) check has been completed, your access to the Kinesis platform will be limited.
How to Verify an Account with Know Your Customer (KYC)?
Step 1. Creating a new account
First, sign up with your email address, or your Google account, and provide your personal details on the Kinesis sign-up page. Ensure your password is strong enough and contains at least 8 characters, including at least one upper case letter, one number and one special character.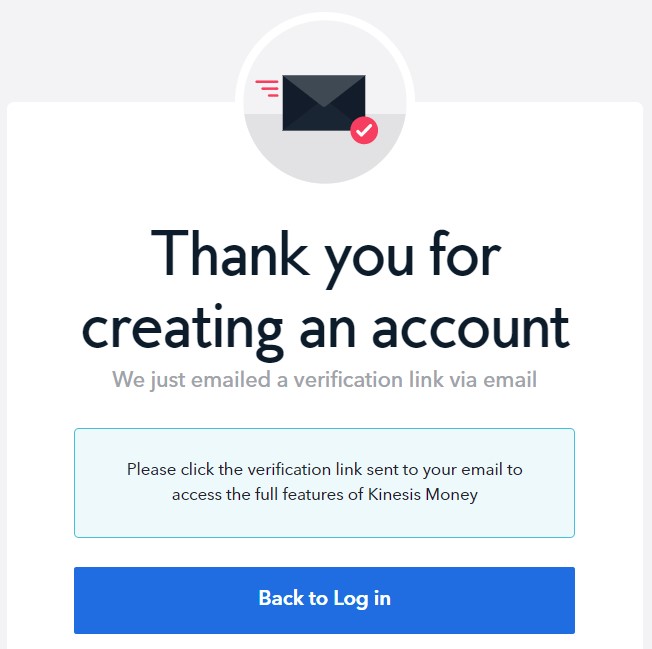 Step 2. Email verification
Once you have signed up for Kinesis, you will receive an email to verify your account. Click on the link provided in the email to proceed with the verification.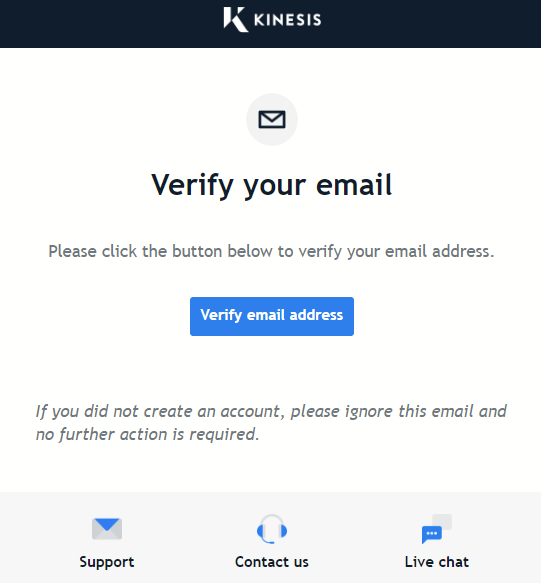 If you haven't received the email from Kinesis, you can also generate the verification email from the profile tab on the settings page within your account.
Once you have created and verified your account with an email, the next step to unlock the full potential of your Kinesis account is to pass the "Know Your Customer" authentication (KYC).
Step 3. KYC verifying your new Kinesis account
As you click the link in the email, you will be taken back to the Kinesis log-in screen. Use the email and password associated with your new Kinesis account to access it in Desktop mode on your computer:
Please note that users can also KYC-verify their identity using the Mobile App widget, without the need to access their desktop device.

While on the computer device, click 'Account activation' within the account Profile menu drop-down, located in the top right corner of your Dashboard, to proceed with the ID verification. The account verification shouldn't take longer than a few minutes.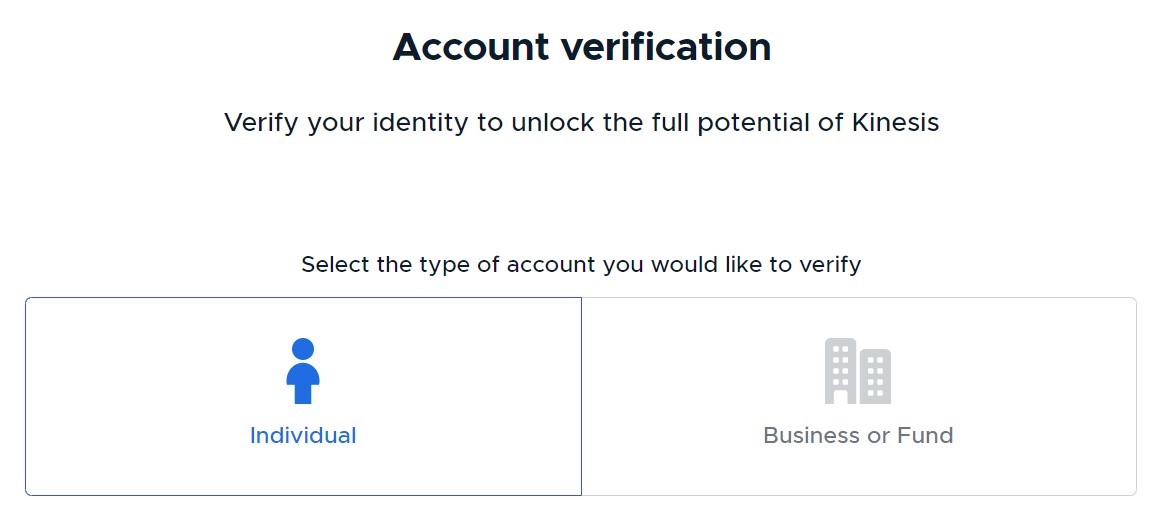 You'll be presented with two account types: Individual and Business. Select the type of account you would like to verify.
BUSINESS ACCOUNT:
Click here for the dedicated business KYC article guiding you through the business verification process.
INDIVIDUAL ACCOUNT:
Please keep in mind that this walkthrough describes the KYC for Individual account holders only.
Step 4. Scan the QR code to proceed via mobile device
While on your computer (Desktop mode), scan the QR code with the camera on your mobile device. It should automatically detect the link taking you to the first verification screen.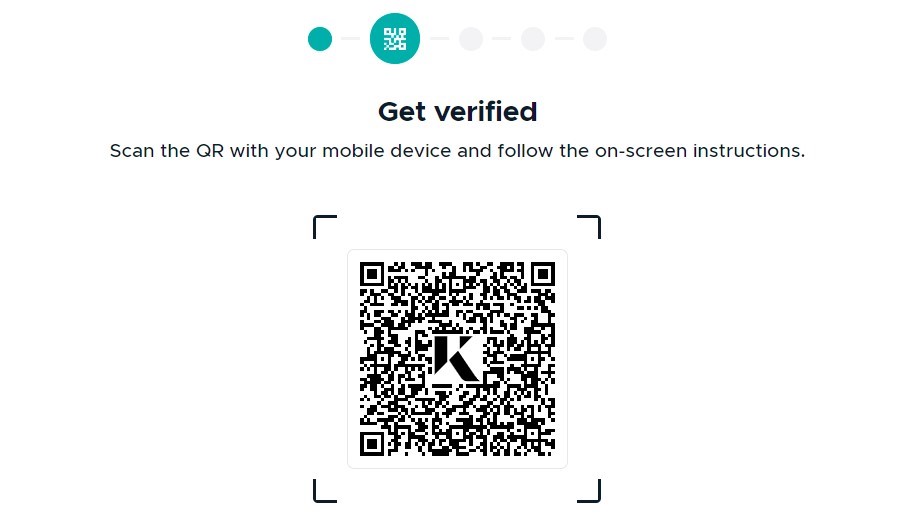 Step 5. ID Document photo page
While on your mobile device, you'll be asked to provide your ID document and select the document-issuing country. This can be your:
Driver's Licence
Government-issued ID
Passport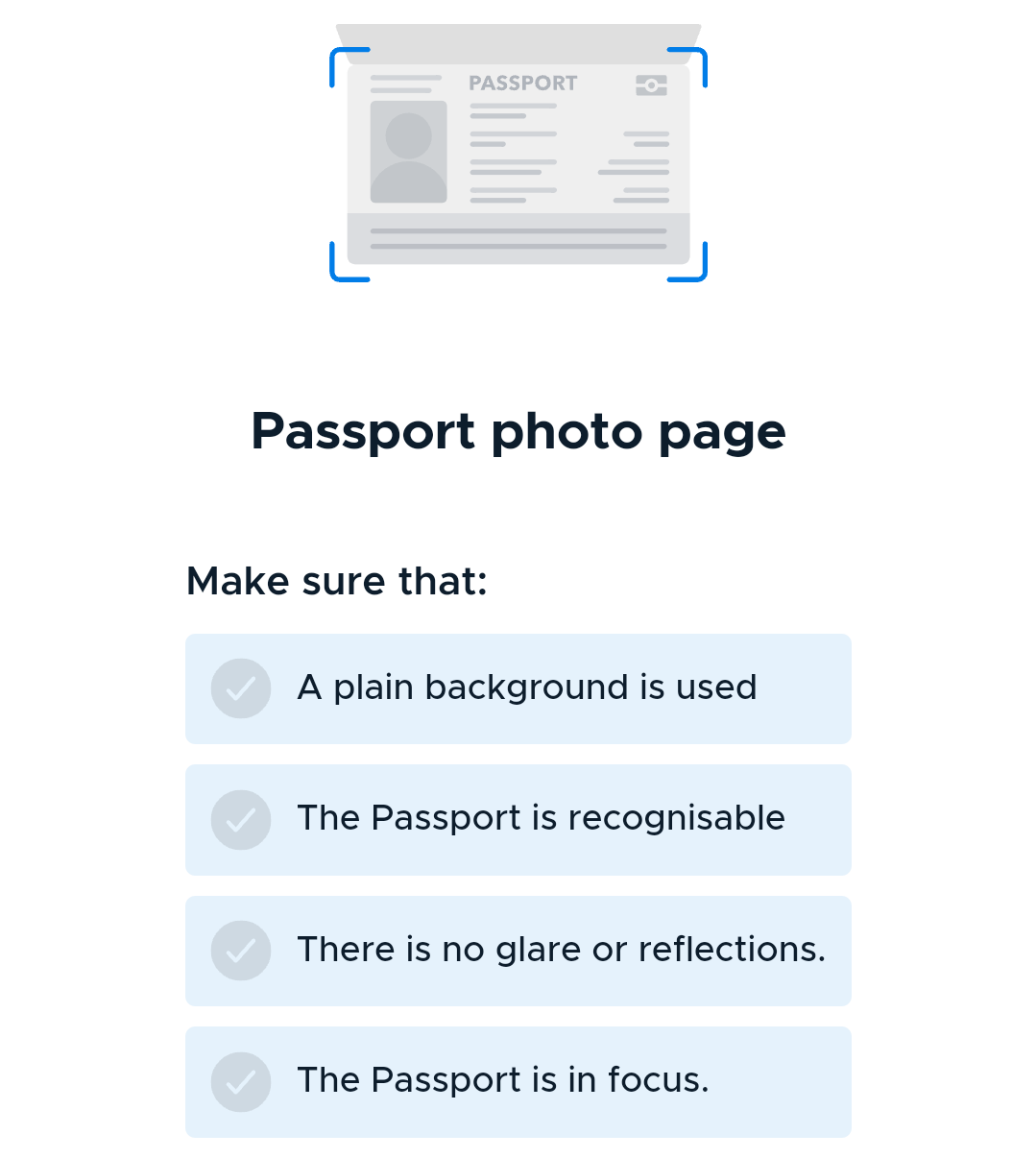 Once you've taken a clear scan of your ID document, click 'NEXT' to proceed.
If you have any problem verifying your documents, please do not hesitate to contact our support team immediately. You can reach out to us via live 24/7 chat or email your proof of identity direct to us at: support@kinesis.money. Our team is always happy to assist!
Step 6. Selfie photo page
You'll be presented with a Selfie photo screen.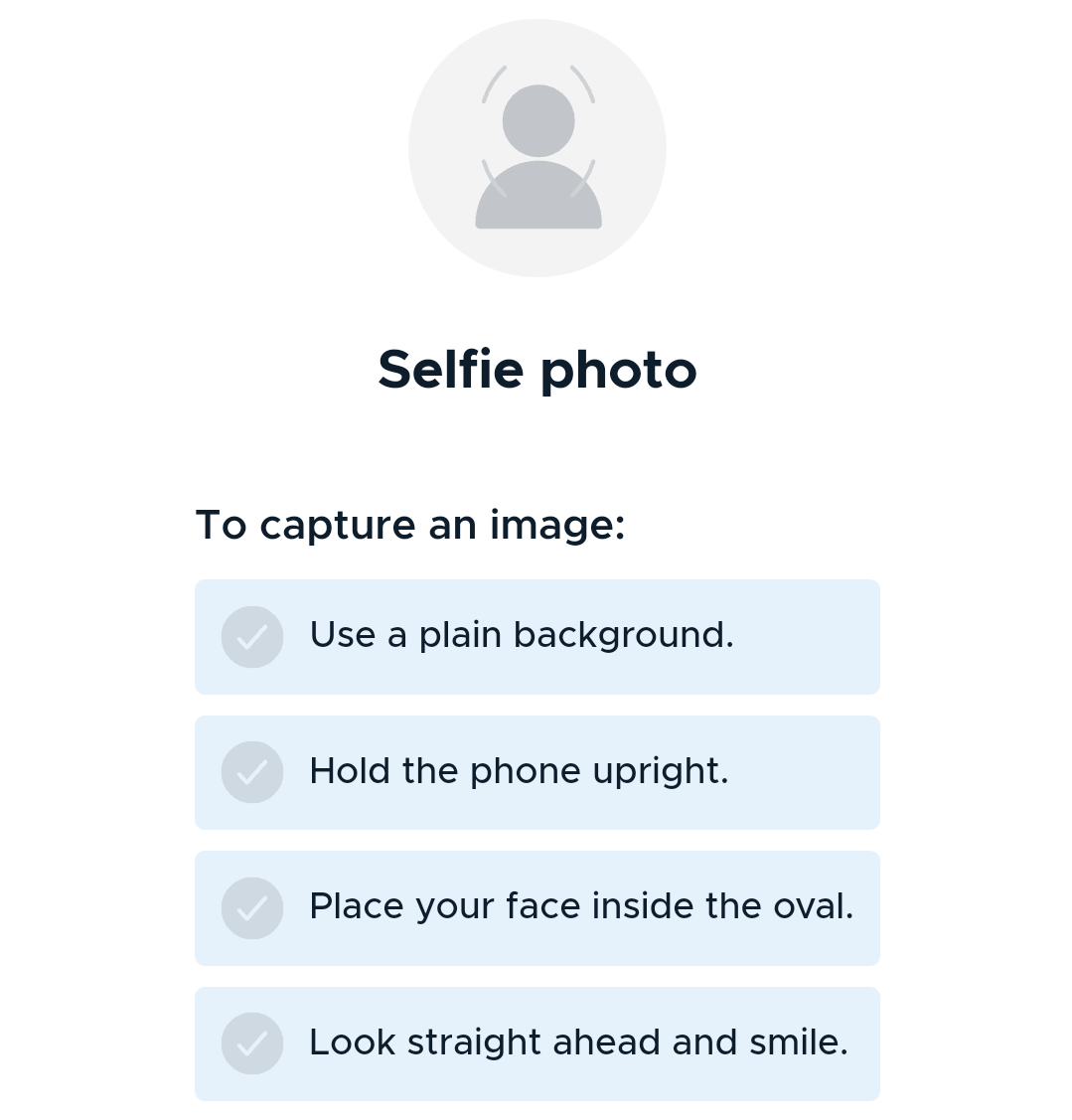 Click 'NEXT' to initiate the automatic Selfie photo capture. If necessary, you can retake the photo or manually approve it to proceed further.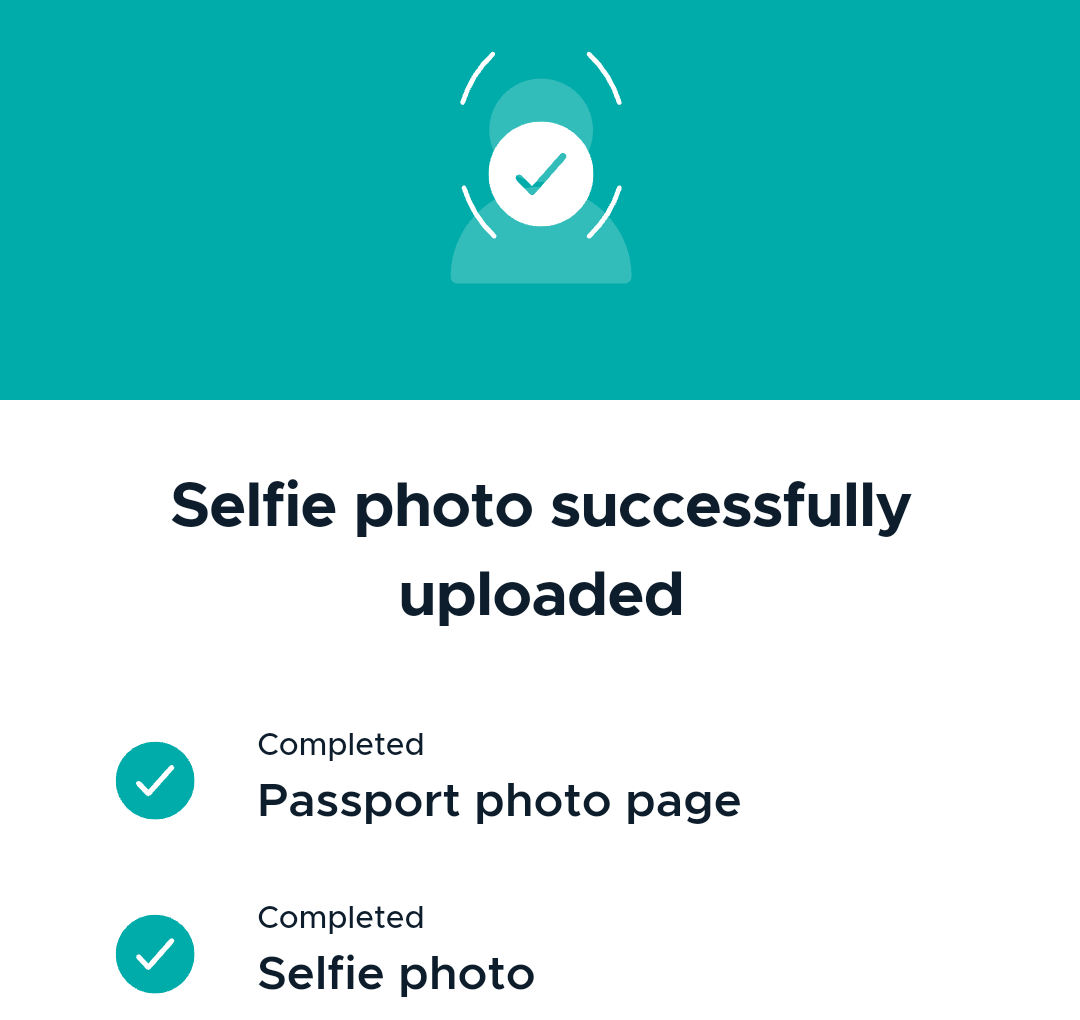 Nearly there! Click 'NEXT', and then you'll be asked to go back to your computer device to finish the verification process.
Step 7. Continue verification via Desktop computer device
At this stage, your computer device (in Desktop mode) should automatically start displaying the 'Provide your details' screen, as shown below. If that's not the case, please manually select the 'ID Verification' option within your account Profile menu drop-down, located at the top right corner of your Dashboard.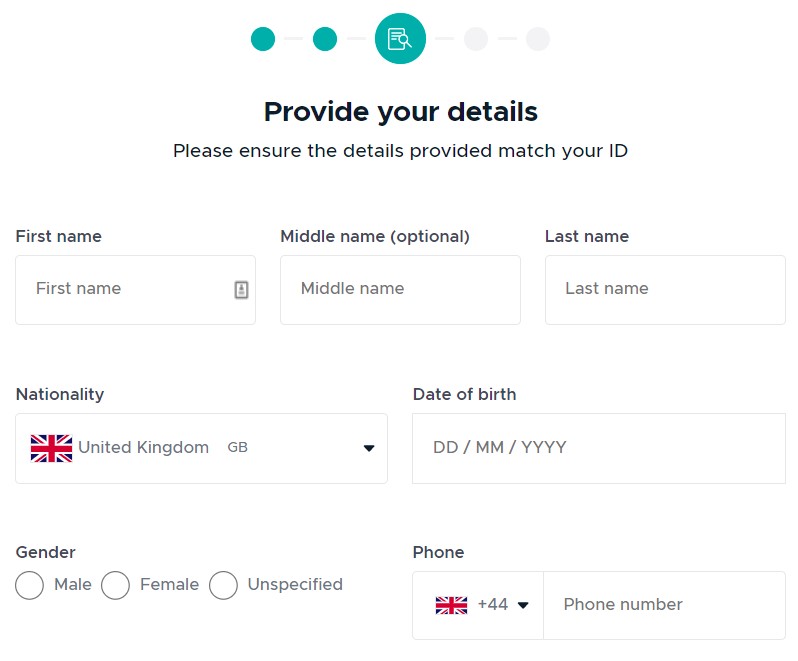 Please fill in your personal details accordingly, including your:
Full name
Nationality
Date of Birth
Gender
Phone number
Full Address
Country of residence
Step 8. Proof of address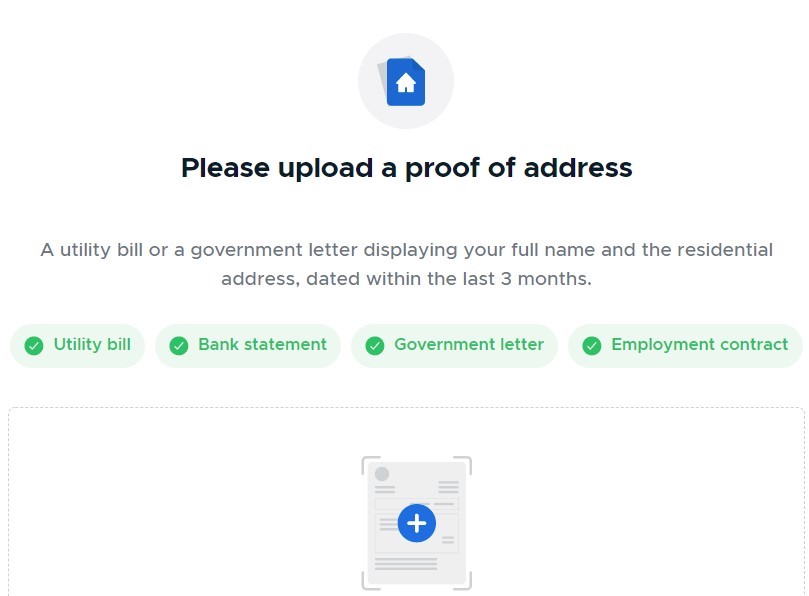 Please upload a proof of address, displaying your full name and the residential address, dated within the last 3 months. This can be one of the following documents:
Utility bill
Bank statement
Government letter
Employment contract
Step 9. Verification Processing
In most cases, your KYC verification shouldn't take more than 5 minutes. However, in some cases, manual verification is required to ensure all details are processed correctly. This may take between 1-3 days, however, it is usually verified within a couple of hours.
Our dedicated support team will get in touch if further information is required. Alternatively, you can contact us anytime on this page.