Step 1. Sign up for a Kinesis account
Go to our sign-up page.
From there, create your login credentials by entering your email address and choosing a secure password. The secure password must contain at least 8 characters, 1 uppercase letter, 1 number and 1 special character (eg ! @ # $).
Alternatively, you can sign up with your Google account.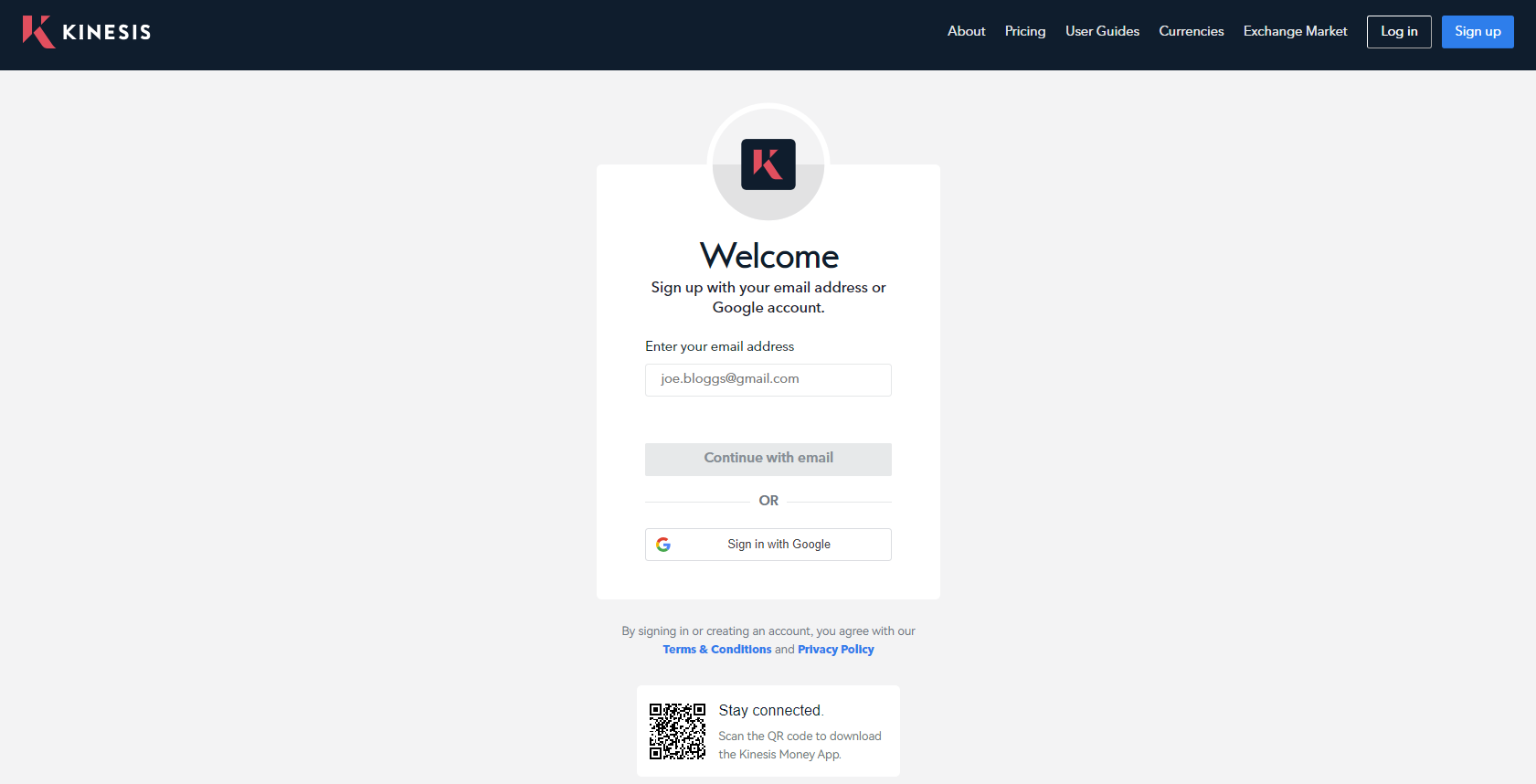 Keep in mind that by creating an account, you agree with our Terms & Conditions and Privacy Policy.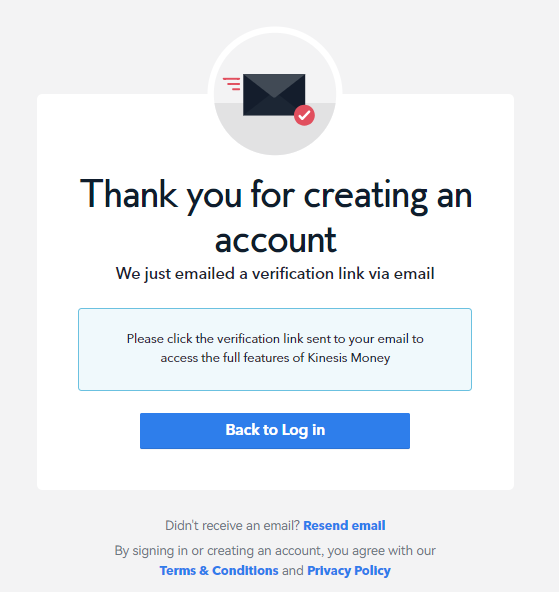 Step 2. Email Verification
After you complete the previous step to create your account, you will receive an email asking you to verify your email address by simply clicking the button.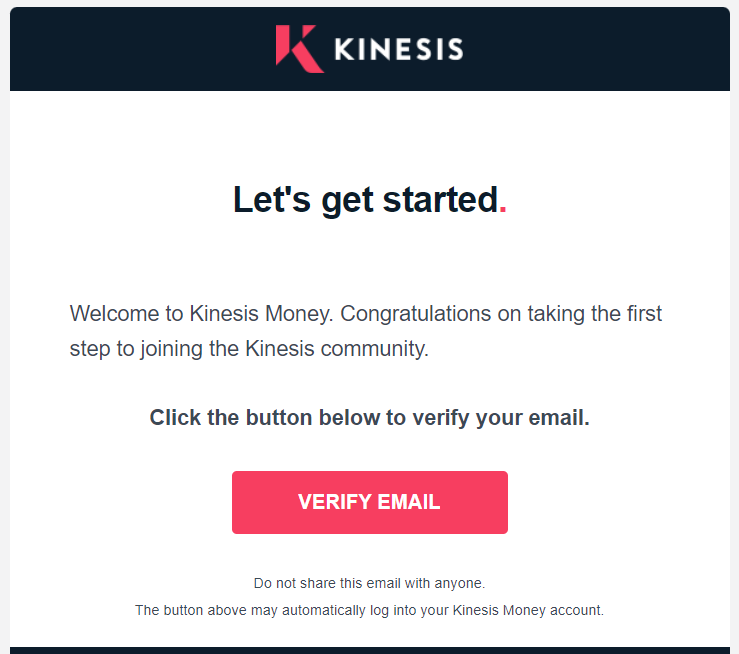 Once you verify your email you can begin depositing cryptocurrencies and start trading crypto trading pairs.
Step 3. Login
Congratulations, you have now successfully created a Kinesis account!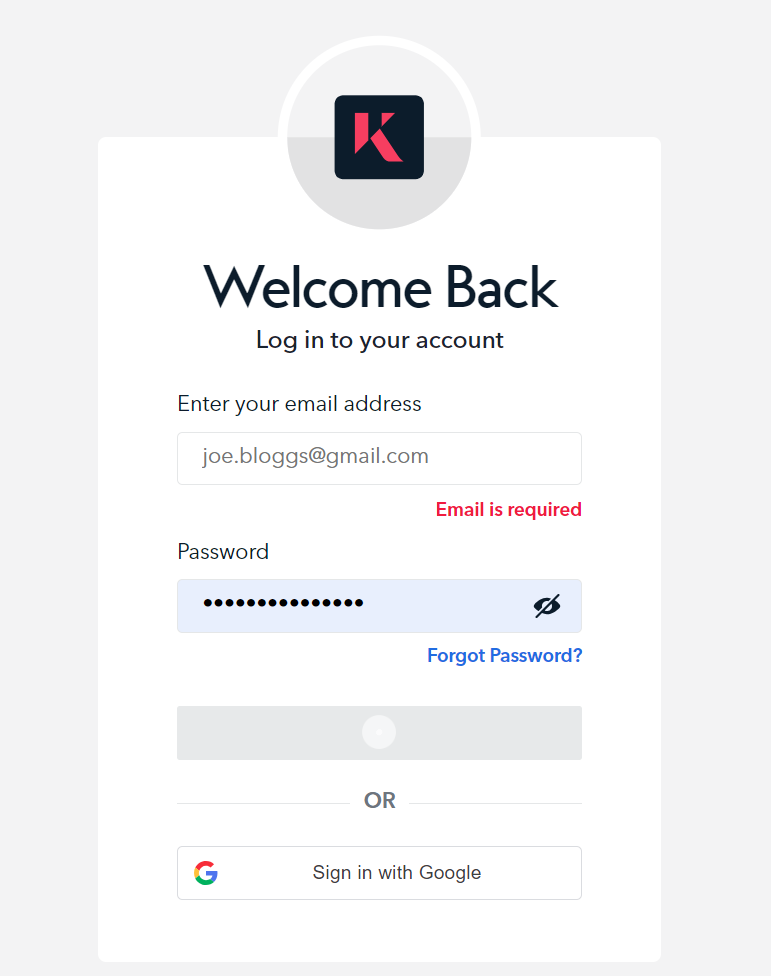 You will then be redirected back to the Kinesis login page where you can log in using the email address and password you created previously.
Once you log in, you will be taken to the Assets tab. You can now make your first deposit or start transferring digital currencies.
The Assets tab - what is it used for?
The "Assets" tab is an interface within the Kinesis platform that houses all your assets, including Kinesis native currencies, cryptocurrency and fiat.
With this interface, Kinesis users have the ability to deposit and withdraw a wide range of currency options including USD, EUR, GBP, ETH, BTC, BCH, LTC, USDT, UDDC, XRP, XLM, XDC, DASH, KAU, KAG and KVT and more - with the list of available currencies continuously expanding.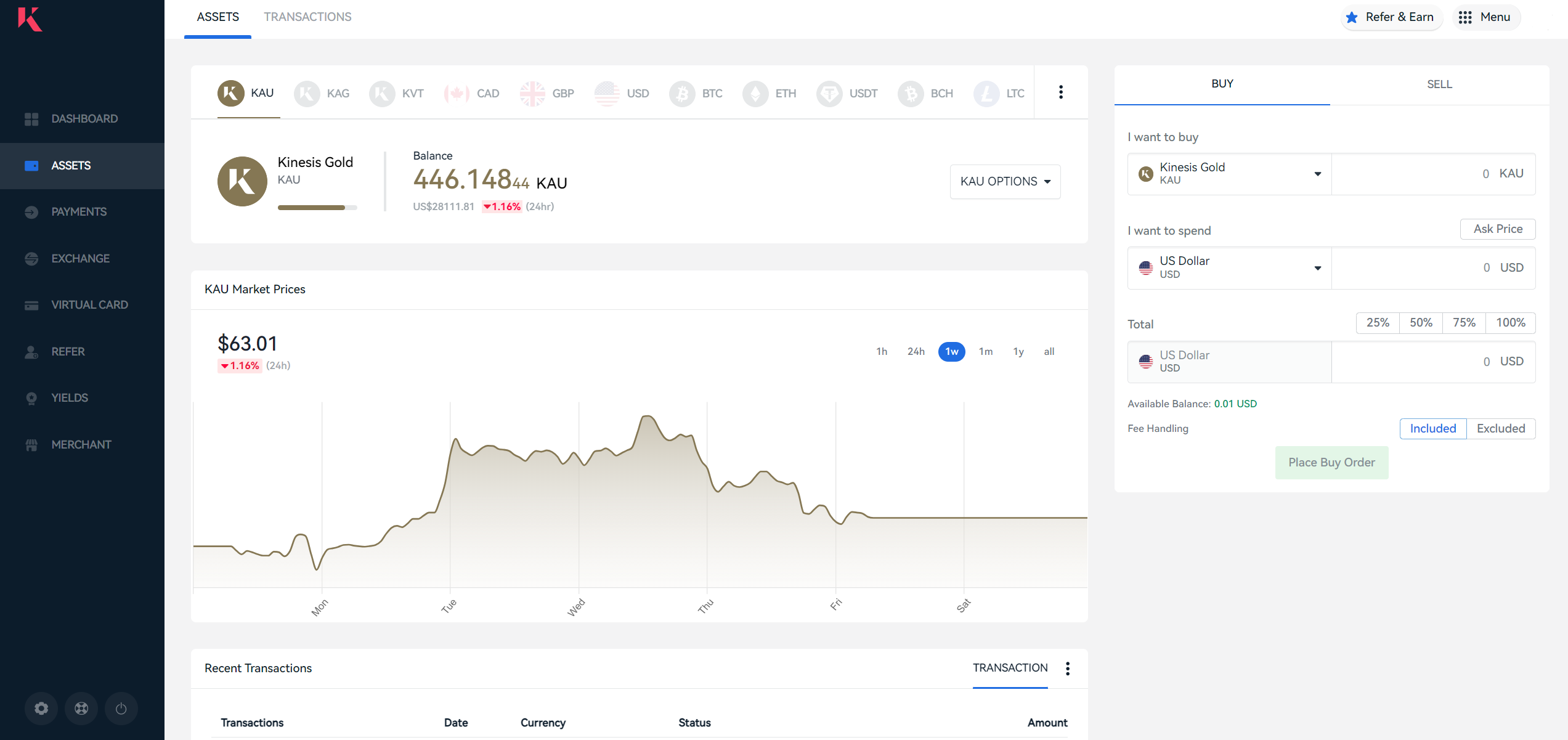 For enhanced security of your Kinesis account, it is worth enabling 2FA verification. Read here to find out more about 2FA authentication. For a step-by-step guide on how to enable 2FA, click here.