In this video, Mike shows how to trade KAU, KAG and cryptocurrencies on the Kinesis Exchange.
Learn what is the differences between market and limit orders, and how to place them on the exchange, at the lowest costs.
The ever-expanding Kinesis Exchange supports over 100 different trading pairs, including native Kinesis gold and silver-backed currencies and a selection of the most sought-after fiat and cryptocurrencies, available globally.
How to place a market order trade
Step 1. Select the Exchange tab from the left-hand navigation panel and select the currency market you wish to view by selecting the trading pair from the list of markets. (In this example, we will be trading ETH/USD)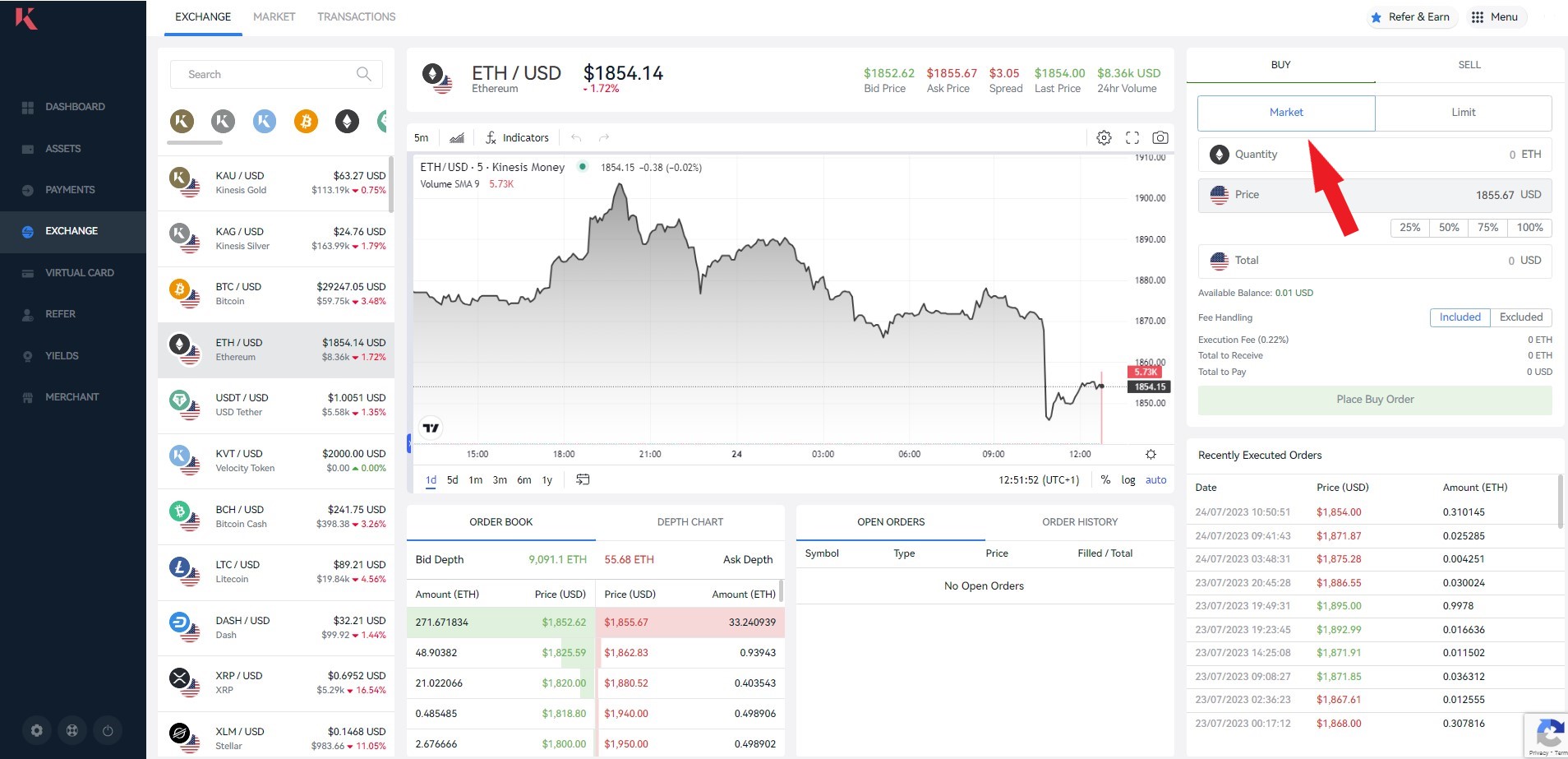 Step 2. Toggle between buying or selling an asset and whether you would like to place a limit or market order. (In this example, we will be placing a buy market order).
Enter the quantity you wish to buy or enter the amount you wish to spend on your order. You will see displayed the total value, including fees above the order button on the right-hand side. Press the "place your order" button to proceed with trade execution.
Please note: This guide is showing only one way to initiate a new order.

Step 3. You will see displayed a pop-up, confirming your trade execution including the order type, trade pair, quantity, price, execution fee and total amount paid.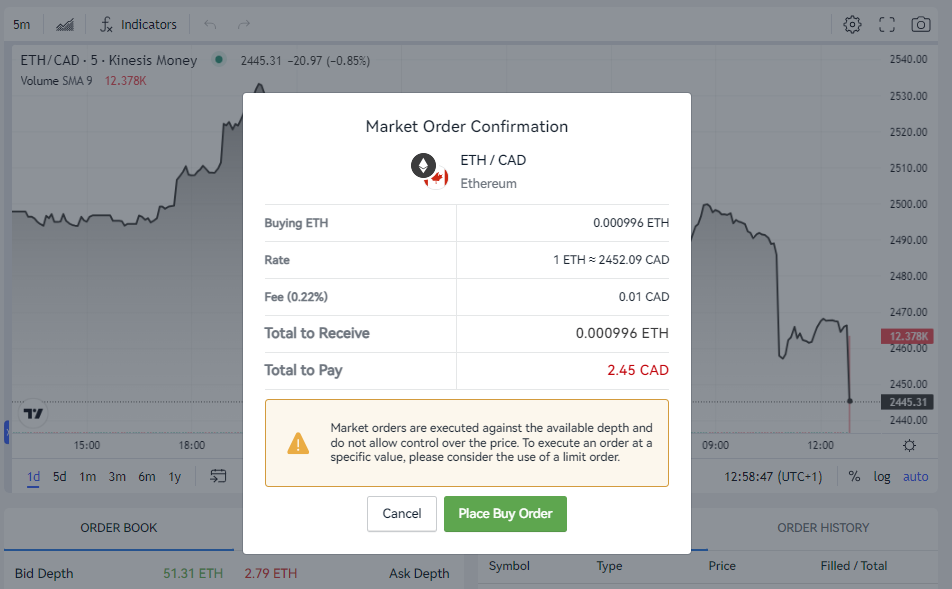 Step 4. The post-trade balance and trade history will be displayed and you will receive an email detailing the trade description.