In this video, Mike explains how to redeem gold and silver bullion from the global vaulting network of the Kinesis Monetary System.
Follow these simple steps to get physical gold and silver delivered to your door, anywhere in the world.
Physical gold and silver redemption request
1. Click the settings icon in the bottom left corner of the platform.
2. Select "Redemption" from the list on the settings page.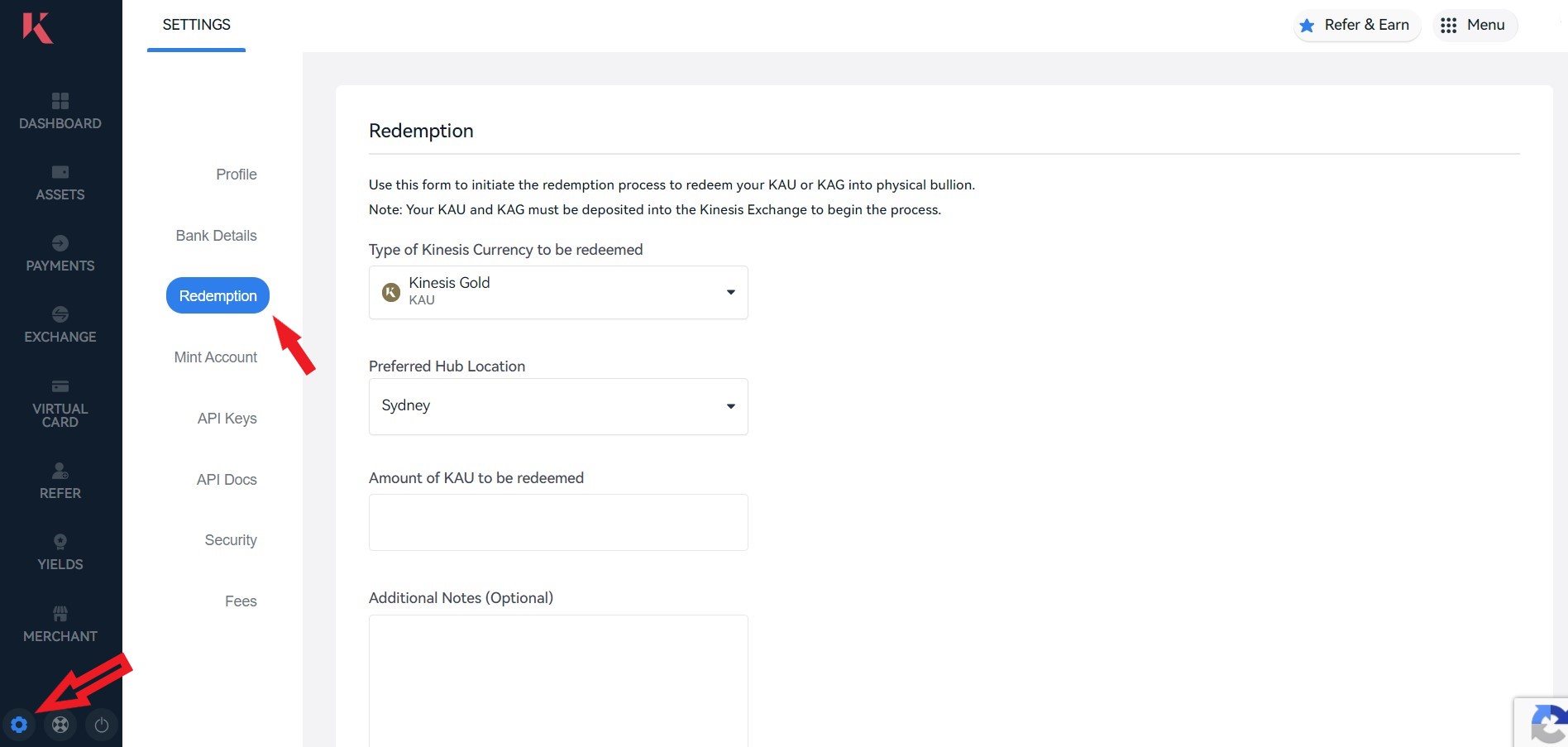 3. Complete the required information on the Redemption form, stating which of the precious metal assets, backing Kinesis gold and silver currencies (KAU and KAG) you wish to redeem. Select the preferred hub location from our global Kinesis Valuting Network, the amount to be redeemed and any additional notes for the request (optional).
Please note: Redemption of gold and silver can only be made in certain increments of 100 KAU or 200 KAG.
4. Click "Submit" when you're happy with the redemption request details.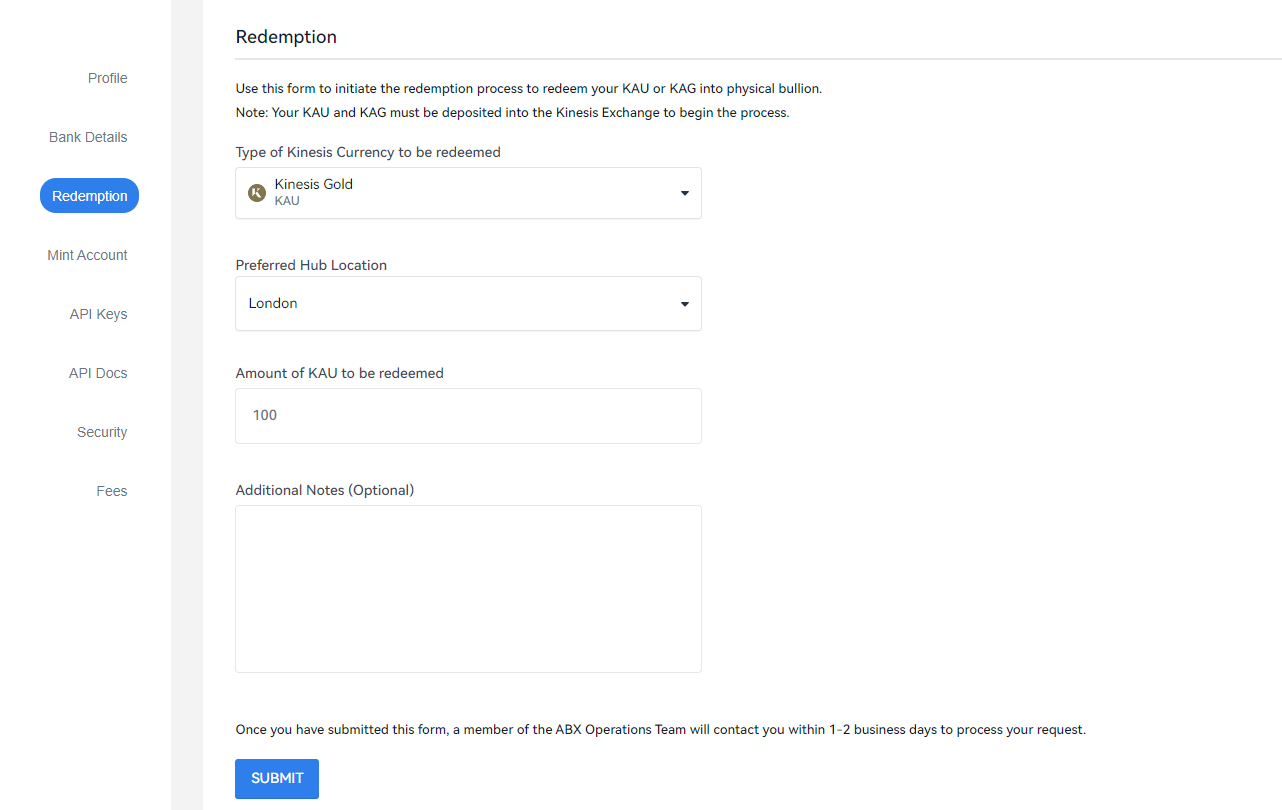 Please note: The request will be sent to the Kinesis operations team, who will contact you with the next steps within 1-2 working days.